IEB recently hosted a CAIA Iberia educational event titled "The Bull Stops Here: Defining and Paying for Alpha". The speakers were three experts in alternative investments from Albourne Partners: Simon Ruddick, Chairman & Co-Founder, Dr. Apostolos Katsaris, Head of Dynamic Beta, and Dr. Gaurav Amin, Global Head of Risk.
The traditional fee model for hedge funds is under pressure. The combination of modest performance and a low interest rate environment has led to an inequitable sharing of alpha between most managers and their investors. Albourne sees three central issues with regards to fees:
1) The level of fees
2) The shape of fees
3) Price discovery
Managers may prefer to negotiate one client at a time but markets function better when there is a greater confidence in the efficiency of the price mechanism.
It is vital that fee structures be aligned. New fee structures are gaining interest with some institutional investors. Instead of the ubiquitous "2 and 20" fee structure, some managers are offering a "1 or 30" option so that if the fund performance is above a given hurdle the performance fee is paid and the management fee is not; otherwise only the management fee is paid. This way investors are assured that they will always receive at least 70% of the fund's profits. Institutional investors are also seeing a greater willingness to discuss tiered fees.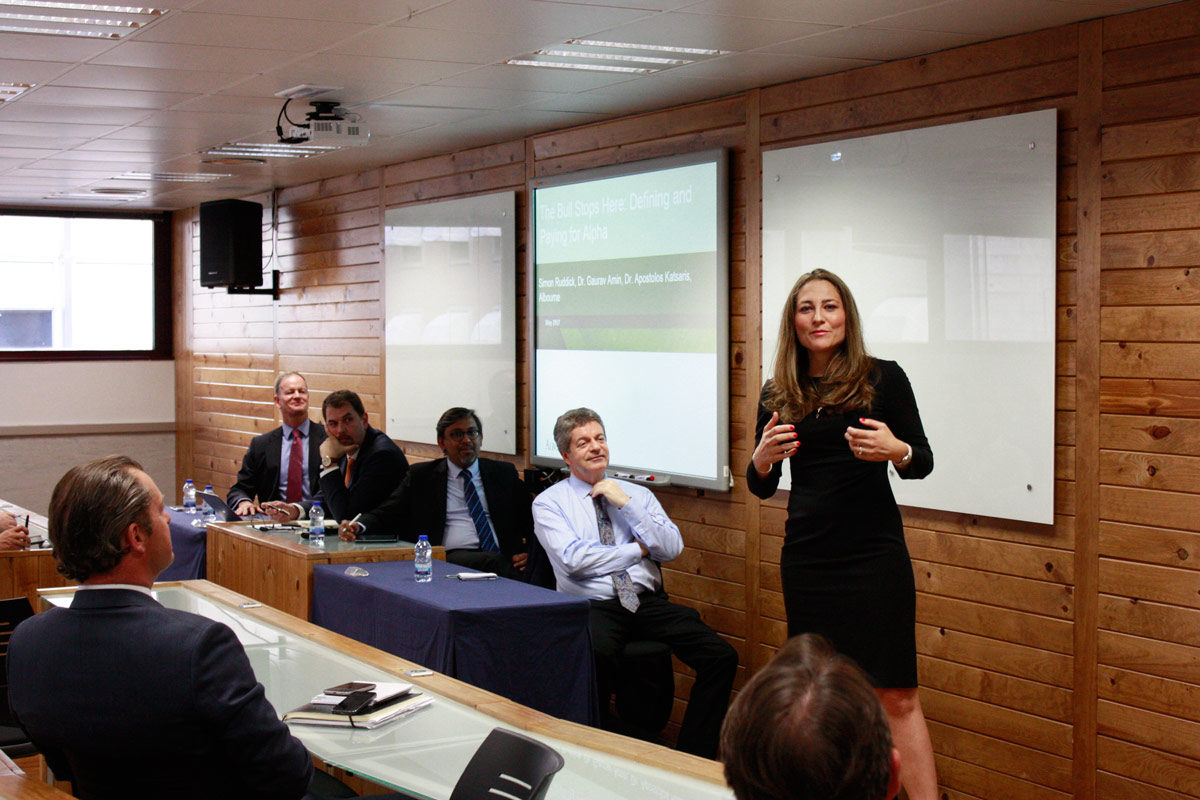 While some investors are less bullish on hedge funds, the topic of systematic alternative risk premia has generated enormous interest. The Albourne experts explained the tools they have been developing to evaluate dynamic beta products. While some investors consider these products to be a cost-effective alternative, Albourne sees dynamic betas as tools of risk management just as much as conduits to return. Having compiled an extensive database of dynamic products, Albourne rates strategies by examining their risk premium source, the process and engineering, the robustness, execution risk, fees and costs as well as the quality of the platform. They plan to launch dynamic beta benchmarks later this year.